So you wanna make beats?  Here is my top 10 list of things used to make a beat and notice I did not say top 10 things you need.  Everything in this list is not necessarily needed, but if you have or are able to possess some of these items, you will definitely be good to go.
1. COMPUTER
This is a pretty important piece of equipment to have because it pretty much runs everything.
This item like others on this list will require you to make some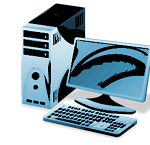 decisions.  Two of the biggest choices you have to make is whether you want a PC or MAC computer and the other choice lies between a laptop or desktop.  Everyone has their own opinion between MAC and PC, but I can tell you that PC will be the cheaper of the two.  A laptop will give you portabilty while a desktop will more likely have a greater performance when it comes to speed, memory, and storage.  I would encourage looking at the specs before purchasing.  A good rule of thumb is to have at least 4GB.
2. DAW (Software)

This stands for Digital Audio Workstation which serves as your music software  installed to your computer.  In  order to edit and record your beat, you need some type of DAW to perform this.  Popular examples include Ableton Live, Logic, Protools, Reasons and Sonar.  If you are on a budget, Garageband comes with a Mac computer and a very nice demo version of FL Studio can be downloaded for free on a PC.  Even though these all basically work the same except for the learning curves,  I would recommend the last two for beginners since they are the easiest.
3. AUDIO INTERFACE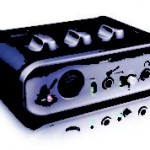 The audio interface is what connects your audio or sound source to your
       computer.  Your sound source could be an instrument or microphone which we will discuss later. This is a  must have if you are gonna use a computer!  The price range can start from $99 on up.  It's important to note  that some  audio interfaces come with music production software such as the PreSonus AudioBox USB 2×2 USB Recording Interface
which comes with Studio One Artist.
4. EXTERNAL HARD DRIVE 
If your plan is to use computers, I also recommend the purchase of an external hard drive.  You need this to back up all the files you create for safe keeping.  I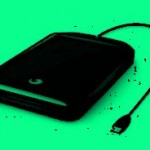 can't tell you how many times I've lost music from not saving or backing up a session.  Also, this allows your computer to perform more efficiently if you record directly to your external hard drive instead of your internal drive which is the actual computer.  They can store anywhere from 500 GB on up at really affordable prices.
5. MIDI CONTROLLER
A Midi Controller allows you to play and records sounds into your computer.    The midi controller usually comes in the form of a keyboard and is used to

communicate with your computer through cable connections.  You will need either MIDI or USB cables in order to make the connections.  After you've done this you can press the keys to make your beats using the various sounds and virtual instruments coming from your DAW.  Believe it or not, its easy to find these for really cheap even if you have to go to a pawn shop.  Personally, I have the one you see to the left called the Akai Professional MPK Mini Keyboard Controller
for less than $100.
Any keyboard that has MIDI will work by the way.
6. MICROPHONE
The best way to record vocals for your beat is to have a solid microphone. This is an example of a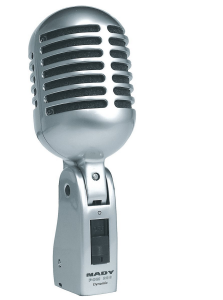 piece of equipment that will connect to your audio interface.  I prefer using a condenser mic which needs phantom power provided by your audio interface via the 48 volt button.  However, if you wanted to you could use a dynamic mic such as a Nady PCM-200 Pro Classic Dynamic Mic

which doesn't need phantom power.  A nice quality mic can run less than $100 so if you are just beginning, you don't have to break your bank.
7. MONITORS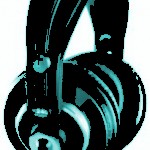 Some use headphones and others use speakers to monitor what's  being recorded.  If you have a computer then it should have speakers if you can't afford to purchase studio monitors.  The other option is to go with headphones  that  preferably cover the ears so that it kills background noise while mixing and or recording. I would recommend the AKG K 240 Studio.

Headphones.
8. DRUM SAMPLER
If you wanna make beats without a computer, this is the way to go.  The only catch is that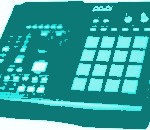 the drum sampler must be able to operate without a computer.  Many of the newer models have integrated with software meaning that a computer is required.  Im not referring to those, however I will list my all time favorite….  The Akai Professional MPC2000XL
! I've used this for years and don't see myself getting rid of it anytime soon.
For beginners, I would proudly recommend the MPC 1000 for its ability to function with or without a computer and for the fact that it comes with sounds built in.  Drum machines/samplers can be found all the time on ebay which is where I got mine.
9. RECORD PLAYER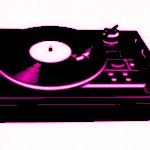 This item is usually used with the drum sampler because it plays the vinyl records that are being sampled.  This is probably the purest form of HipHop even though nowadays any form of media can be sampled.  This is very cost effective from the fact that you can find these at the Goodwill, pawn shop, online, or maybe your grandmother's house.  All you have to do now is collect records and start sampling.
10. CREATIVITY
Without having the quality of being creative, a very sick beat cannot be made. I often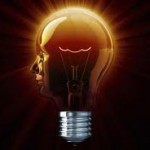 share with cats, that the equipment you use does not make the beat.  YOU DO!  The most horrible sounding beat can be made in a state of the art studio with top of line equipment and a timeless sounding classic beat can be made on a used piece of gear from a bedroom.  The difference is in the person making the beat and using their creativity.  Feel free to write any comments or thoughts on this list.  Thanks for taking the time to read this!
source: Useful equipment