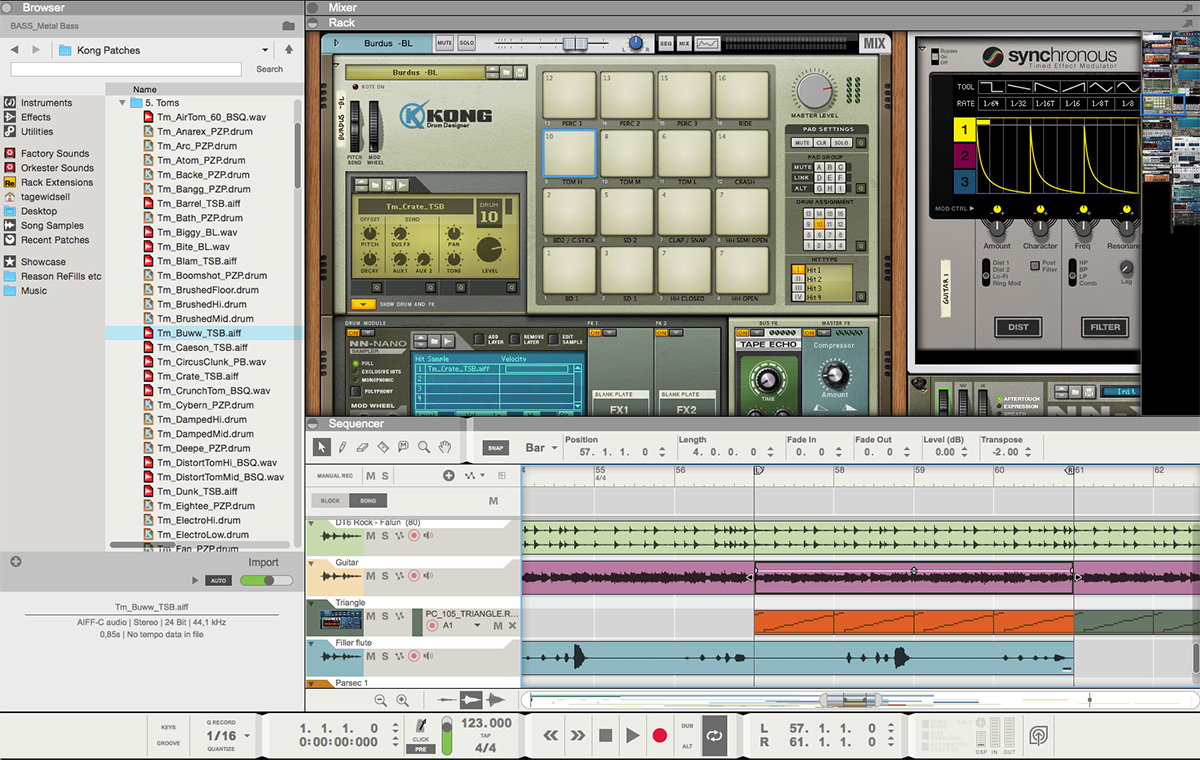 PROS / Reason 8 is loaded with good-sounding virtual instruments and effects.
CONS / The plugins are only expandable through the Propellerhead rack extension format.
VERDICT / Reason 8 boasts a clean user interface and powerful production tools to inspire creativity and unique musical compositions.
Reason continually makes improvements to the interface and processes with each edition of its recording studio software. Reason started as a drum-sequencing program to create beats. Reason 6 was the first edition of the software that was capable of recording external instruments. Now that this recording software program has the capabilities of other digital audio workstations (DAWs), the newest edition – Reason 8 – is all about improving workflow.
The new interface of this professional audio software provides a fresh new look to Reason. The entire interface has flattened out, removing the sharp edges and 3-D look. The interface makeover makes the interface look cleaner and more user-friendly.