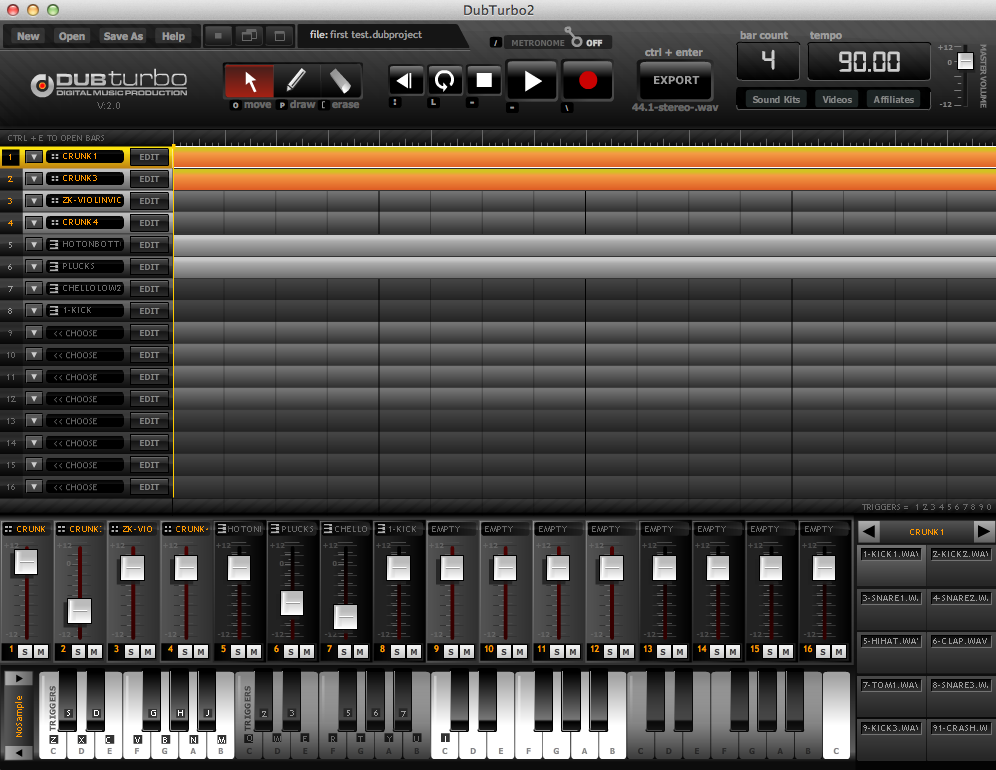 PROS / With more than 3,000 sounds and musical typing input, you can create custom beats quickly and easily.
CONS / The lack of a search tab makes it difficult to find the sounds you are looking for.
VERDICT / There are beat making programs that are more advanced, but Sonic Producer is easy to use if you are new to beat creation.
If you are looking to create fluid beats and want access to thousands of sounds, Sonic Producer is a solid beat making program. This program is especially apt if you are looking to create music in a small business setting – such as a presentation – or for small music groups. You can easily create loops of instruments or a collection of sounds. This program is one of the cheapest we found, and it shows in the interface. The interface looks old and outdated and this program isn't localized software, but an online application. If you are new to the world of beat making, though, this may be the right program to start with.